SIC!2014: socialinių inovatorių tinklas | Social innovators connected
10 September 2014
3 komentarai(-ų)
Autorius: Julius Narkūnas
SIC! is an network of urban activists and social innovators, which just has started developing – after the meeting of European social innovators took place in Helsinki (Finland), on 3rd-6th September, 2014. It brought together active urban culture makers, communities and organizations, which shared theirs practices in the field of social innovation. Laimikis.lt team joined the crew of social innovators, contributing with the workshop (Participatory arts-based research: how to encourage the residents to learn and share the stories of the neighbourhood). Thanks to initiators and the crew who made this event real and really amazing! In this post we overview several initiatives, which activate community and urban places.
SIC! – tai socialinių inovatorių ir miesto aktyvistų tinklas, kuris ėmė burtis Helsinkyje. Čia rugsėjo 3-6 d., 2014 suvažiavo aktyvistai, kūrybinės grupės ir nevyriausybinių organizatorių atstovai – visi tie, kas aktyviai plėtoja novatoriškus sprendimus, orientuotus į miestų bendruomenes ir pačių miesto erdvių vystymą. Šio tinklo dalimi tapęs Laimikis.lt organizavo dirbtuves ("Dalyvaujamasis meninis tyrimas: kaip įkvėpti miestiečius dalintis ir mokytis iš savo kaimynijos istorijų"). Dalinamės keliomis savo kolegų iniciatyvomis, kurios aktyvina miesto bendruomenes ir atgaivina miesto erdves.
Organizacija: "Yhteismaa"  (Common ground)
Miestas, šalis: Helsinkis, Suomija.
Organizacija nuo 2012 m užsiima tinklinėmis socialinėmis iniciatyvomis. Kelios iš jų:

– Cleaning Day – masinė valymosi diena, kurios metu žmonės į gatves išneša nereikalingus daiktus pardavimui, atidavimui, keitimui. Tai tikra blusturgių ir draugų susibūrimo šventė Suomijos kiemuose.

– Livingroom exhibition –  tinklas skirtas Helsinkyje esančioms privačioms galerijos, kurias skelbia patys helsinkiečiai. Jei tavo menas neįdomus šiuolaikinio meno galerijai, tai surenk parodą savo namuose. Tai būdas paskelbti apie savo namuose rengiamą parodą ir sukviesti draugus.

– Dinner under the sky – atsirado kaip būdas paminėti Helsinkio gimtadienį, gatvę paverčiant dideliu šventiniu stalu, prie kurio sėda visi norintys. Ir tai nėra tik "hipsetrių tūsas", čia vienas šalia kito valgo ir senjorai, ir studentai, šeimos ir verslininkai.
Organizacija: Multicoloured dreams
Miestas, šalis: Helsinkis, Suomija
iniciatyva, kurią nuo 2010 daro 3 menininkai dirbantys su bendruomene ir bendruomenei. Jie pasiūlo ištapyti pilkas kiemo arba rajono sienas spalvotai. Jiems padeda įvairios grupės menininkų, bendruomenės nariai, socialiai pažeidžiami asmenys

Organizacija: ARTOVA
Miestas, Šalis: Helsinkis, Suomija.
Rajono gaivintojai – organizacija, rengianti gatvės festivalius: arabų kultūros dienas, gatvės kino festivalis. Iniciatyva pelnė prizą už geriausias socialines akcijas.
Iniciatyva: Auf Halber Treppe (Tarpinė laiptų aikštelė)
Miestas, šalis: Berlynas, Vokietija
Karolina, viena iš projekto iniciatorių, pristatė idėja – laiptines – kaimynų kavinės. Šalta laiptinės erdvė paverčiama kaimynų pasibuvimo ir vakarinių pokalbių prie arbatos vieta.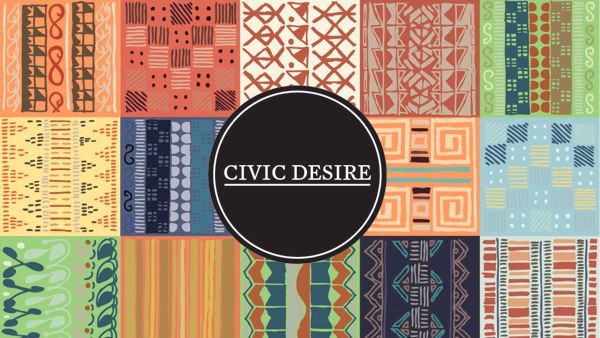 Organizacija: Borgerlyst (civic desire)
Miestas, šalis: Kopenhaga, Danija.
Pilietinė laboratorija, kurianti ir vystanti skirtingus projektus: nuo piliečių bendravimo žaidimų ir dalyvavimo bendroje veikloje – iki miesto daržų tinklo.
Organizacija: Partizaning
Narys: Make (Anton)
Šalis: Rusija
Antonas pristate savo (ir Partizaning) gatvės meno projektus Maskvoje, Sankt Peterburge ir Europoje. Partizaniniai išpuoliai mieste:
Gatvės ženklai ironiški, politiškai satyriški ir visada atitinkantis kontekstą.
Gegužės intervencijos iš studijos "geltonoje dėžėje" gatves pagerino naujomis perėjomis, oranžiniais suoliukais, pašto dėžutėmis su klausimais kaimynams ir praeiviams.
Na o patys pristatėme antrus metus sėkmingai plėtojamą Gatvės mozaikos dirbtuvių iniciatyvą:)
Organizacija: Laimikis.lt
Vietos: Vilnius / Kaukazo šalys
Sumanymas: suburti kaimynijos gyventojus į tinklą, kartu dekoruojant rajoną kolektyvine gatvės mozaika. Keramines plyteles aukoja patys gyventojai, sienas irgi siūlo gyventojai:) Jau po pirmųjų iniciatyvos metų rajone ėmė formuotis mozaikos maršrutas.
[sąrašas bus pildomas]
Nors konferencija SIC!2014 baigėsi, ji nebus paskutinė. Visi jos dalyviai degė entuziazmu išlaikyti šį tinklą gyvą, bendraujantį ir atvirą. Todėl nekantraudami laukiame sekančio renginio.